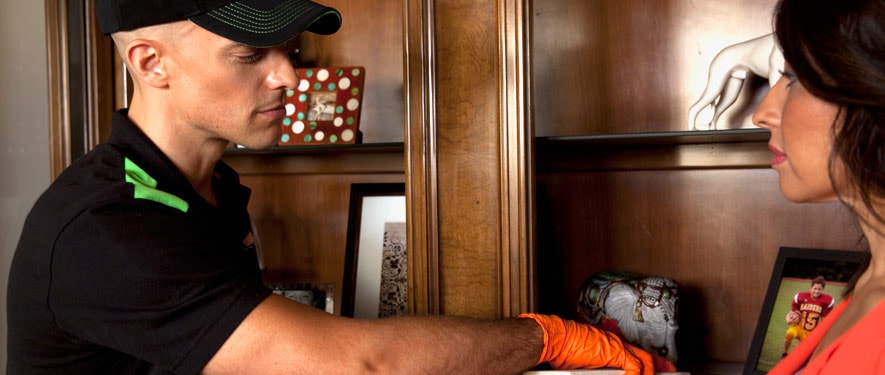 Fire Damage Emergency Tips
What you can do until help arrives
Water Tips  |  Fire Tips   |  Biohazard Tips   |  Mold Tips
While there is no way to fully guarantee you will never be impacted by a house fire, taking precautions for prevention can help.
Cooking continues to be the No. 1 culprit in starting house fires, but of course there are many other reasons.
Once flames start, they can spread instantly and become unmanageable. Understanding tips for preventing house fires can reduce the likelihood of that happening. These household actions will help you prevent fires:
Performing smoke alarm checks. Most smoke alarms have a test button, allowing you to check batteries, which is recommended once a month. The full unit is recommended to be replaced every 10 years.
Clearing your dryer tray. Lint collected from the dryer may appear to be a household inconvenience, but it can be quite dangerous as well. As the dryer heats the clothes, it can also heat the lint tray and lead to combustion.
Watching open flames. As quickly as flames can spread, it is never a good idea to leave them unattended.
Maintaining cables and cords. Wires that are under stress or bending often may experience premature fraying, which can be a fire hazard. Replace them ASAP.
Protect household supplies. Aerosol cans and other everyday household items can be highly flammable. Protect these flammable products from heat and light as much as possible.
If your home has suffered damage from a house fire, give us a call. We are certified in fire and soot remediation, and here to help 24⁄7. (562)506-4992
Have Smoke or Fire Damage? Call (562) 506-4992
What To Do After A Fire
Limit movement in the home to prevent soot particles from being embedded into upholstery and carpets.
Keep hands clean so as not to further soil upholstery, walls and woodwork.
Place clean towels or old linens on rugs, upholstery and carpet traffic areas.
If electricity is off, empty freezer and refrigerator and prop doors open.
Clean and protect chrome with light coating of petroleum jelly or oil.
Wash houseplants on both sides of leaves.
Change HVAC filter.
Tape double layers of cheesecloth over air registers.
What NOT To Do After A Fire
Don't attempt to wash any walls or painted surfaces or shampoo carpet or upholstery without contacting us.
Don't attempt to clean any electrical appliances that may have been close to fire, heat or water without consulting an authorized repair service.
Don't use any canned or packaged food or beverages that may have been stored near the fire, heat or water.
Don't turn on ceiling fixtures if ceiling is wet. The wiring may be damaged.
Don't send garments to an ordinary dry cleaner. Improper cleaning may set smoke odor.